*
---
Make sure to check in at the office window before entering the yard.


Thanksgiving Week Hours


Monday & Tuesday: 7am-4pm
Wednesday: 7am-12pm


Thursday & Friday: Closed



---
*
Elkins Metal Recycling
We give you the best possible prices for your scrap metal!
We pay up to $50 in cash for your scrap metal!
We believe in being the leader in honest customer service in the scrap metal recycling industry. At Elkins Metal Recycling, we intend for you to leave our facility with total satisfaction that you have been treated fairly after each visit. We also continue to improve our facility in order for you to have a safe and quick turnaround when you bring your materials to be recycled.
Recycle Scrap Metal for Cash
Remember that by recycling you are helping the environment and the economy in many ways. Every pound of metal that you recycle is one less pound that ends up in a landfill. In addition, recycling of metals uses much less energy than creating new metals from raw material, thus helping protect air quality, and save our natural resources. Visit our Cash for Scrap page to learn more about metal recycling.
Recycle Scrap Metal as a Fundraiser for School, Clubs, & Organizations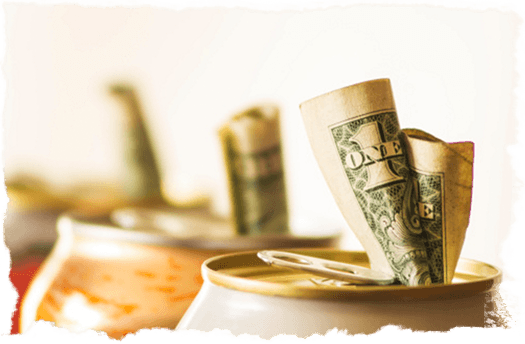 Do a "Cans for Cash" or "Metal for Money" drive! Simply call Elkins Metal Recycling to set up a donation account. Then spread the word to those in your organization and others that you can contact to bring their recyclable metals to Elkins Metal Recycling to donate! We will give them a receipt for the transaction which could be tax deductible depending on your organization. We will also track the donations for your group, and then send you a check on a monthly basis!
This is a great way to help the environment and raise money! Call us for more information!
(304) 636-3456